Finding a local chiropractor now-a-days is easy. A quick online search will guide you to the nearest chiropractor for back or neck pain treatment. Yet this can be overwhelming because you don't know who to trust with your upper cervical care needs. The body, especially your musculoskeletal and nervous system, can be fragile. When your body is hurting in these areas, your body is asking for help. While you've figured out you need to see a specialist, which Chiropractor in Walnut Creek should you go see?
Walnut Creek Chiropractor
How to find a chiropractor in Walnut Creek who is reliable, knowledgeable and knows what you need? Who can help you understand your body's needs without over-diagnosing your condition, or giving you medication you don't know if you truly need? Who can be honest with you as far as the number of visits you need?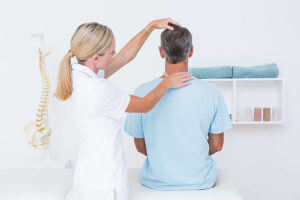 First, we suggest seeking a chiropractor who has experience with your condition. If you don't know where to start, ask people you know for recommendations. Asking your family and friends has its benefits: They've been to a specific chiropractor they know and love, and you're willing to try their recommendation. Before heading to your friend's or family's chiropractor, we recommend asking the following questions:
Were they treated with respect?
Have they had the same or similar pain you're having?
Did their chiropractor listen to them when it came to their pain?
What's their chiropractor's area of expertise? (Not all chiropractors are created equal.)
What are some of the main techniques they use? Stretching, spinal manipulation, activator use, etc.
Would they see this chiropractor again?
Or, instead of doing extensive research, when looking for a chiropractic in Walnut Creek, you can look no further than your own back yard especially when it comes to upper cervical care.
Advance Upper Cervical Chiropractic
Advance Upper Cervical Chiropractic is a Walnut Creek chiropractor helping the local community with a variety of upper cervical care, including neck pain treatment, back pain relief, headaches, and can also help you with spine conditions.
Walnut Creek Chiropractors seek to understand pain in the spine using the hands or specialized techniques to bring the body back to alignments, and therefore removing tensions built in the body or in the nervous system. Spinal misalignment is a serious condition as it can lead to having incorrect posture or it can interfere with your nervous system.
Advance Upper Cervical Chiropractic care refrains from using drugs and aims for a natural approach to a healthier you, without the necessity or surgery or medication. We help our patients find the relief they seek and have been seeking for perhaps much too long.
Advance Upper Cervical Chiropractic can help with your different chiropractor needs in Walnut Creek, meaning you never have to leave town to see a back or neck chiropractic specialist, especially if you've been injured in a car accident. Our specialty is in helping relieve pain after a car accident or whiplash.
But it doesn't stop there. Not only can we assist you with your current pain, but when it subsides, we can help you with the maintenance of your spine. We are also there if you simply want to improve your overall wellness.
Chiropractic in Walnut Creek Testimonials
Advance Upper Cervical Chiropractic's online testimonials make clear our professionalism, compassionate approach and reliability. Neighboring cities to Walnut Creek, including Lafayette, Orinda, Concord and more also enjoy the benefits of this chiropractic in Walnut Creek. The team has been helping the community of Walnut Creek since 2012. We offer a free consultation to assess whether we're the best team for what you need. Having no obligation will put your mind at ease, knowing we just want the best for you and your spinal needs.
[/fusion_text][/fusion_builder_column][/fusion_builder_row][/fusion_builder_container]