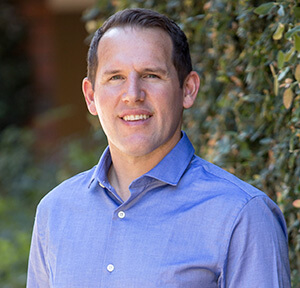 Dr. Noah Kaplan, D.C.
Dr. Noah Kaplan is among the most elite Upper Cervical Chiropractors in Northern California and is the owner of Advance Upper Cervical Chiropractic in Walnut Creek.  Dr. Kaplan earned his Bachelor of Science at Saint Mary's College and his Doctorate of Chiropractic at Life Chiropractic College West in Hayward, CA.  He has done extensive post-graduate work in Blair and Knee-Chest Upper Cervical Technique in addition to his doctorate requirements. He has served on mission trips in El Salvador and San Quentin prison and currently trains doctors and students in Upper Cervical technique.
After practicing in Marin County for a year and a half, Dr. Kaplan opened his new Chiropractic office in his native East Bay community of Walnut Creek in September 2012.  He is proud to serve the Walnut Creek community with Upper Cervical Chiropractic care.
Dr. Kaplan utilizes a holistic approach to health, incorporating his knowledge of nutrition and exercise as part of the wellness platform. As a C.H.E.K. certified Holistic Lifestyle Coach, he understands how proper diet and lifestyle can complement an optimally functioning Nervous System. While under his care, Dr. Kaplan layers in ergonomic training, home exercises, and basic nutritional advice to help support the permanency of the spinal correction.
He is currently a candidate for Diplomate in CranioCervical Junction Procedures (DCCJP), one of the highest honors in the Upper Cervical field.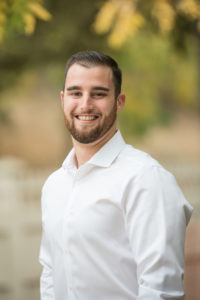 Dr. Daniel McClelland, D.C.
Having grown up in Danville, Dr. Daniel McClelland has returned home to Walnut Creek to practice at Advance Upper Cervical. He began his journey into healthcare through his studies of Nutrition at CalPoly, San Luis Obispo. While earning his bachelor degree, he gained an appreciation for the complexity
of the human body, and the effects of nutrition and exercise on total health. Understanding that nutrition is only one piece to the health puzzle, Daniel desired to pursue higher education to afford the ability to work with more complex cases and create real change.
Following the completion of his Bachelor of Science degree, Daniel experienced a life-changing moment with chiropractic. He was drawn to chiropractic and appreciated the holistic nature of this amazing science. Daniel pursued his Doctorate of Chiropractic degree at Life Chiropractic College West the following year, where he went on to graduate Cum Laude and as a member of the honors program at the Life West Health Center.
Daniel's approach to health is congruent with the procedures and philosophies of upper cervical chiropractic. His health background complements chiropractic and a properly functioning nervous system. He is proud to serve Walnut Creek and its surrounding communities.
His hobbies include everything bay area sports, recreational sports, fitness, and reading.
Get Well. Be You.
Contact us today to schedule a free consultation.