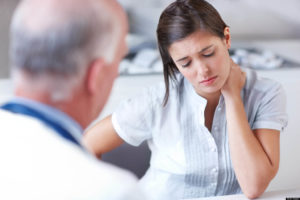 With the wide variety of ways to treat pain nowadays, it's hard to know what's the best route to take to find relief. Oftentimes, doctors will stick to treating through the variations of their own specialty, but there may be other treatment options or information they're withholding. It may be easier to simply use what they know on any given patient, but a thorough and caring practitioner will work to find the best solution for each individual.
Walnut Creek Chiropractor
If you're looking for a dedicated and effective chiropractor in Walnut Creek, Advance Upper Cervical Chiropractic will take an alternative approach by caring for and treating the underlying cause of the pain. This does more than just treat the symptoms at the surface; it actually works to fix the problem at the source.
We don't want anyone seeking chiropractic Walnut Creek care to be in the dark about what his or her pain is or what treatments may work. Here are four things your doctor didn't tell you about pain and managing it.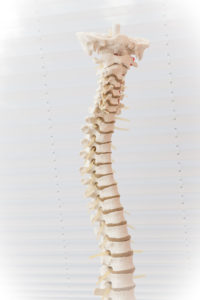 1. Pain is in your head.
No, we don't mean you're making it all up. What we mean is that your pain is processed in your brain. The thalamus receives pain signals and tells you that you're hurting. This means that pain is inherently personal, subjective, and wholly yours. This makes it difficult for others to fully understand the extent of what you're feeling. One upside to this, however, is that by modifying daily lifestyle choices, your brain can more effectively regulate pain. Things like light, diet, movement, and hydration can actually make a difference.
2. Pain is the symptom, not the disease.
A good doctor knows that pain is simply a symptom, not the ultimate diagnosis. Pain can help direct the individual and doctor to the root cause, and treating that is the ultimate goal of treatment. For example, neck pain treatment could lead to the uncovering of an ingrained posture issue. Chiropractic Walnut Creek care over time could work out this neck issue, in turn bringing relief to your pain.
If pain is being treated as the diagnosis, the doctor may simply aim to cover up those feelings with medication rather than treating the underlying issue. Not only does this leave the patient susceptible to medication side effects or possible addiction, but it also means you might not be treating something that is potentially harmful.
3. There are more treatment options than you think.
Doctors are more inclined to recommend treatment options that they specialize in. That means more business for them and simpler days. But, be sure to ask questions about what your options are. Some pain can be managed through dietary changes or natural methods, for example. There are injections, physical therapies, medications, acupuncture, and behavioral therapies available that can all contribute to pain management and different things work better for different people. One great idea is seeing a Walnut Creek chiropractor for physical care before taking medications right off the bat. Accepting the first treatment plan without questioning it could be keeping you from the most effective option.
4. Absence of pain isn't always the best indicator to end treatment.
The complete rehabilitation process goes on much longer than the pain lasts. Frequently, pain shows up late in a condition and can be one of the first symptoms to resolve. This doesn't necessarily indicate a cure or full returned health. Keeping measurable objectives will help to benchmark progress in dealing with a diagnosis that carries pain with it. Things like functional movement, improved range of motion or physical strength are good things to look for. Treatment should only end after both you and your doctor decide that whatever was causing the pain in the first place has been fully resolved.
Chiropractic Walnut Creek Care
At Advance Upper Cervical Chiropractic, we believe in looking at each patient holistically in order to determine the root cause of whatever pain they may be having. This allows us to treat the symptoms and diagnosis effectively. We consider every treatment option and find the right plan for every patient. We understand that pain is unique for each person, so treatment must be equally as unique. Our upper cervical care is unparalleled. Call today to set up an appointment with a great Walnut Creek chiropractor.
To schedule a consultation with Advance Upper Cervical Chiropractic
call 925-357-3080 or just click the button below.

if you are outside of the local area you can find an Upper Cervical Doctor near you at www.uppercervicalawareness.com.