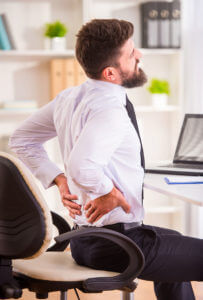 Many people take for granted living a pain-free life until something happens to change it, such as chronic back pain. While it is one of the more common complaints, most people do not think it will happen to them. And when it does, relief is the main focus. The bones, joints, and muscles of the back are vital areas of the body, and when they begin to hurt with every movement, life becomes less enjoyable.
One option that is sometimes recommended by back specialists is back surgery. This is usually the last option after all others have brought no relief. It is not a decision to be made lightly as most people wish to avoid going under the knife if at all possible. And, sad to say, may report after the surgery having similar or even more pain than before.
What Research Shows About Back Surgery
A study was conducted involving 1,450 people in The Ohio Bureau of Workers Compensation database. These people had been diagnosed with:
Disc degeneration

Disc herniation

Radiculopathy – a nerve condition leading to weakness and tingling in the limbs
They reported having similar degrees of back pain due to these conditions and 50% of them opted for surgery.
After a period of 2 years, a re-evaluation was made, and it revealed:
26% were able to return to work from the group having surgery

67% of those who opted out of surgery were still able to work

Those having surgery had a 41% increase in the use of painkillers
To learn more about the connection between head and neck injuries and lower back pain and sciatica download our complimentary e-book by clicking the image below.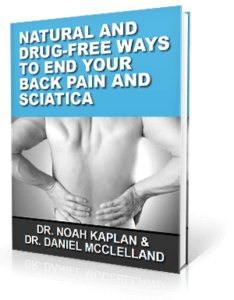 Sadly, the people who had surgery were suffering from failed back surgery syndrome, causing one to suffer more after surgery than before.
The risks of back surgery include:
Nerve damage

Reaction to anesthesia

Heart attack

Recurring disc herniation

Pain

Infection

Paralysis

Loss of bladder and bowel control

Sexual dysfunction

Blood loss or clotting
Caring for Back Pain Gently
Here at Advance Upper Cervical Chiropractic, we offer a safe, non-invasive alternative to back surgery. We help one to get his spine back in the best shape possible using a method that is gentle and effective. This often results in less back pain and no need for surgery.
To schedule a consultation with Advance Upper Cervical Chiropractic
call 925-357-3080 or just click the button below.

If you are outside of the local area you can find an Upper Cervical Doctor near you at www.uppercervicalawareness.com.