Dr. Noah Kaplan, D.C. is among the most elite Upper Cervical Chiropractors in Northern California and is the owner of Advance Upper Cervical Chiropractic in Walnut Creek.
Upper Cervical Care is a specialized form of chiropractic that helps people with chronic health conditions get their life back.  The most common conditions that respond to care are: Migraine Headaches, Neck Pain, Back Pain, TMJ Disorder (jaw), Fibromyalgia, Tingling & Numbness, Ringing or Fullness in Ears, and Whiplash Trauma.
Dr. Kaplan earned his Bachelor of Science at Saint Mary's College and his Doctorate of Chiropractic at Life West in Hayward, CA. He has done extensive post-graduate work in Knee-Chest Upper Cervical Technique in addition to his doctorate requirements. He trains doctors and students in Upper Cervical technique and has served on mission trips in El Salvador and San Quentin prison.
After practicing in Marin for a year and a half, Dr. Kaplan opened his new Chiropractic office in his native East Bay community of Walnut Creek in September 2012.  He is proud to serve the Walnut Creek community with Upper Cervical Chiropractic care.
Dr. Kaplan utilizes a holistic approach to health, incorporating his knowledge of nutrition and exercise as part of the wellness platform. As a C.H.E.K. certified Holistic Lifestyle Coach, he understands how proper diet and lifestyle can complement an optimally functioning Nervous System. Dr. Kaplan incorporates the latest research and the most up-to-date technology to provide his clients with REAL SOLUTIONS to their chronic conditions.
See what people are saying about his care on Yelp!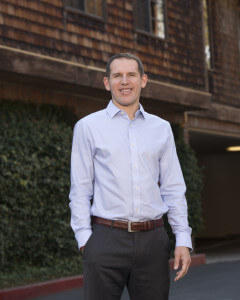 Chiropractor in Walnut Creek.  Serving all East Bay communities including: Walnut Creek, Lafayette, Orinda, Moraga, Concord, Pleasant Hill, Alamo, Martinez, Benicia, Danville